The 'Keep Our Sand and Sea Plastic Free' campaign is funded by TUI Care Foundation and delivered by CSTI, with support from the Travel Foundation

Building on the potential of tourism as a force for good, the TUI Care Foundation supports and initiates partnerships and projects, which create new opportunities for the young generation and contribute to thriving communities all over the world. 
Connecting holidaymakers to good causes, the TUI Care Foundation fosters education and training initiatives to open up new opportunities and perspectives for young people, the protection of the natural environment in holiday destinations and sustainable livelihoods in thriving destinations where local communities can benefit even more from tourism. 
TUI Care Foundation was founded by TUI, the world's leading tourism business, and is based in the Netherlands.
The Cyprus Sustainable Tourism Initiative (CSTI)
CSTI was established in 2006, with the goal to promote the development of sustainable approach to tourism in Cyprus through:
Sensible preservation, conservation and protection of the environment and the prudent use of natural resources;
Reduction of the impact of our carbon footprint as a result of all our activities related to tourism;
Improvement of the conditions of life in socially and economically disadvantage communities due to tourism;
Promotion of sustainable means of achieving economic growth and regeneration;
Research and education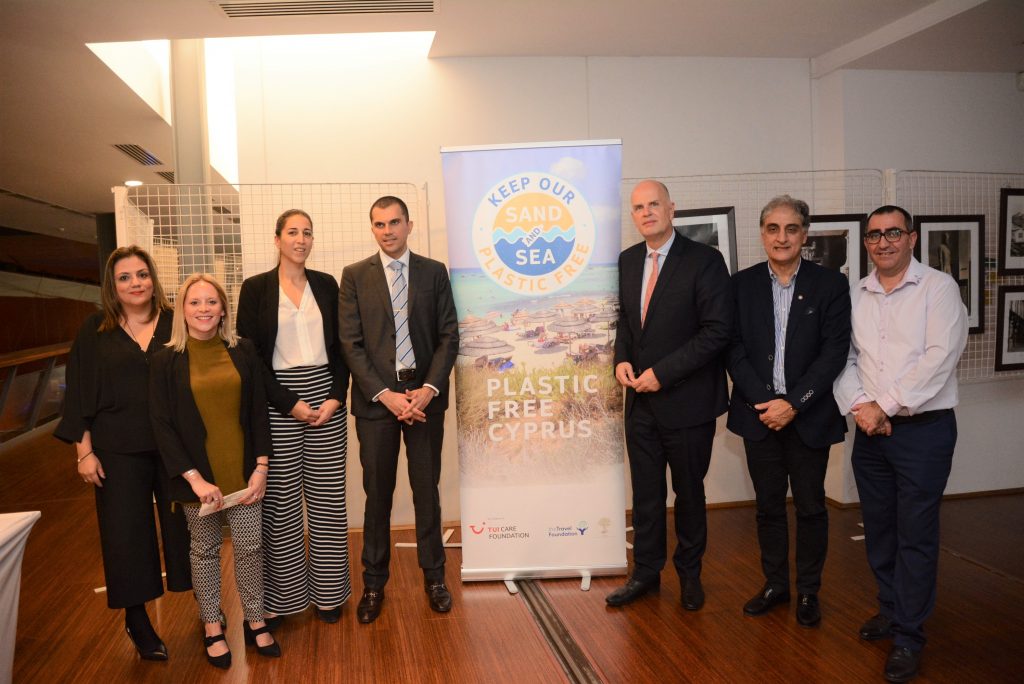 The Travel Foundation is a charity that works in partnership with leading tourism organizations to improve the impacts of tourism and shape a positive future for destinations. Since it was set up in 2003, it has worked in 26 popular holiday destinations around the world.  Its head office is in the UK and it has a global network of project managers. 
The Travel Foundation has been working in Cyprus, in partnership with CSTI, since 2006, on projects including Minimum Standards for Hotels, Cyprus Breakfast, and Plastic Reduction in the Hotel Industry.

www.thetravelfoundation.org.uk
For any enquiries, please contact Panagiota Koutsofta at p.koutsofta@sandseaplasticfree.org
Or call +357 99905369

#SandSeaPlasticFree