No place for pointless plastic
Keep our sand and sea plastic free
MAKE A FRESH START, MAKE IT PLASTIC-FREE
Bringing together tourists, tourism businesses and residents to cut consumption of single-use plastic in coastal regions.
As the tourism industry slowly recovers from the impact of the pandemic, hygiene measures to protect customers mean that more plastic is being used, and could potentially end up in the sea. Tourism depends on the beautiful coastline, so we want to make sure people are able to choose non-plastic, compostable or recycled alternatives where possible, reuse what can be safely cleaned, and dispose of items responsibly.
What is the point of single-use plastic? Only 16% of it is recycled, and too much reaches the sea where it harms marine ecosystems.
Ayia Napa, Protaras and the wider Famagusta region of Cyprus is well known for its beautiful beaches, an important resource for both tourism and local wildlife.
The Mediterranean Sea has one of the highest levels of plastic pollution in the world
80% of rubbish collected on Cyprus beaches is plastic waste.
If nothing changes, by 2050 there will be more plastic in the oceans than fish.
This new initiative IS bringing together tourists, tourism businesses and residents across the region to cut consumption of single-use plastic so that less of it enters the waste stream
reduction in targeted single-use plastic items procured by tourism businesses
of residents and tourists increase awareness of single-use plastic problem
Organisations who sign up to take part in this initiative will have access to online resources. These include:
Guidance for hotels – how to stay Covid-safe while cutting single-use plastic in all areas of the hotel
Facts for hotels – information and basic steps you can take to approach Covid safety without resorting to plastic
Plastic Free Hotel Training Toolkit – to help hotels to reduce the amount of single-use plastic waste created by hotel operations
Animation– to explain why we need to keep our sand and sea plastic free. In two different lengths, English and Greek

Public sector organisations
Help communicate the campaign to local residents, for instance by including information in newsletters, utilities bills and at public events.
hotels and tourism businesses
Use a toolkit which will help you reduce procurement of single-use plastics. It will offer guidance on changing operational practices and communicating with guests
Use the campaign materials to educate tourists on why we are trying to go plastic-free (and thereby reduce demand for plastic items in your hotel, bar or restaurant).
We will support you to train staff on best practices – eg not using plastic bags for laundry, creating water refill stations, not using plastic straws and so on.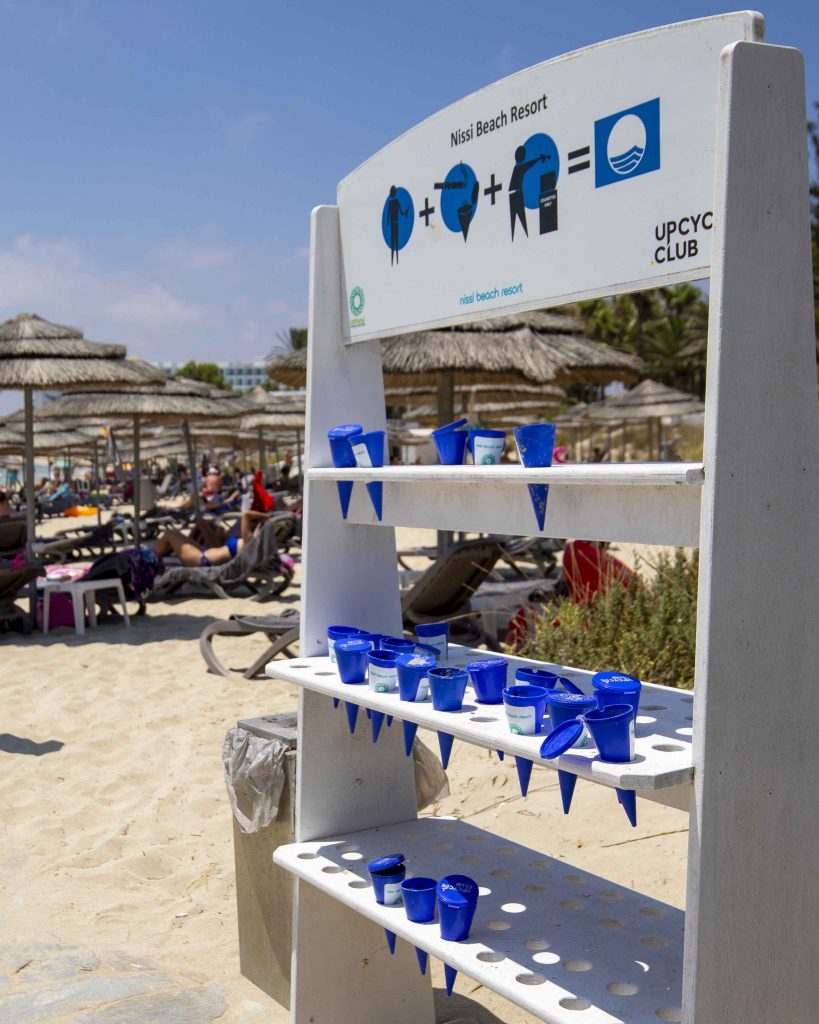 Please register your interest here.

For any enquiries, please contact Panagiota Koutsofta at p.koutsofta@sandseaplasticfree.org

#SandSeaPlasticFree