The 1st Plastic Free Beach was launched on Wednesday 4th of August 2021 in the presence of the Deputy Minister of Tourism. It encourages & facilitates its visitors to avoid the use of single-use plastic during their stay at the beach. We are grateful for our sponsors & the support of the The Deputy Ministry of Tourism, Paralimni Municipality & Dixan.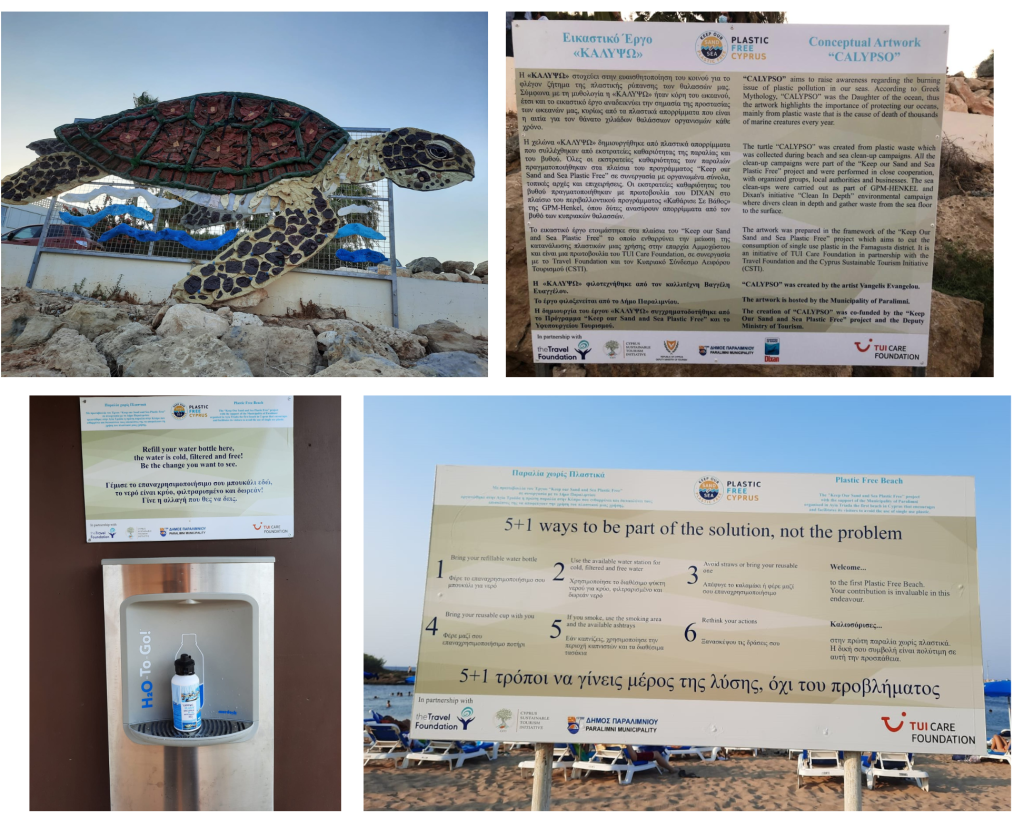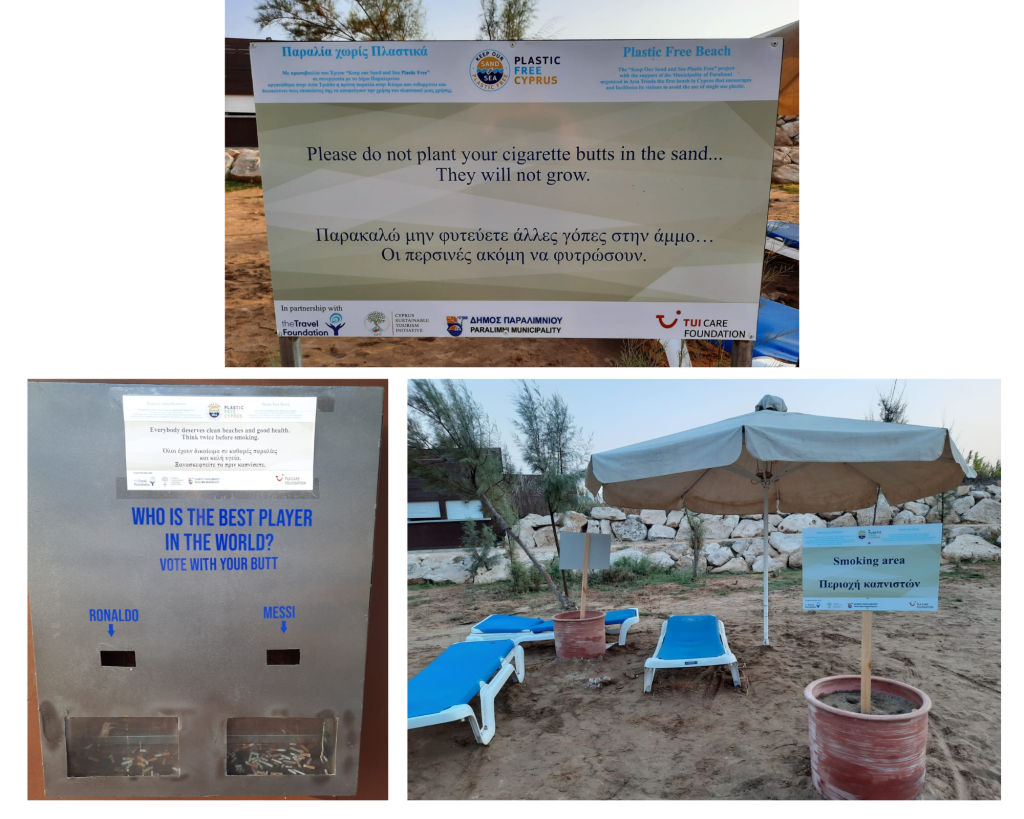 The Plastic Free Beach Provides the following:
Water Refill Station with Cold, Filtered & Free Water – so just remember to bring your refillable bottle from home & you are covered for the day!
Smoking Area to park your cigarette butts
Awareness Raising Signs
The conceptual artwork "CALYPSO" aims to raise awareness regarding the burning issue of plastic pollution in our seas. According to Greek Mythology "CALYPSO" was the Daughter of the ocean thus the artwork highlights the importance of protecting our oceans mainly from plastic waste that is the cause of death of thousands of marine creatures every year. The turtle "CALYPSO" was created from plastic waste which was collected during beach and sea cleanup campaigns. "CALYPSO" was created by the artist Vangelis Evangelou.
The 'Plastic Free Beach' concept is an idea of the "Keep Our Sand and Sea Plastic Free, Destination Zero Plastic in Cyprus" Project. The Project aims to bring together tourists, tourism businesses and residents to cut consumption of single-use plastic in coastal regions so that less plastic ends up in the sea reducing plastic pollution. It is an initiative of the TUI Care Foundation in partnership with the Travel Foundation and the Cyprus Sustainable Tourism Initiative (CSTI).