The Sand and Sea Plastic Free project by the TUI Care Foundation, The Travel Foundation and Cyprus Sustainable Tourism Initiative (CSTI) was originally designed to run for three years, and will now be continued for a further three.
It has produced some excellent results, despite the challenges of the COVID-19 pandemic and the resulting drop in international arrivals (84% in 2020 and 51% in 2021 compared to 2019 levels). 
The pandemic necessitated a pause in the project and a re-focus of activities when it resumed, with the team focusing on creative methods of reaching target audiences – in particular residents, schoolchildren and domestic tourists. Despite the reduction of international arrivals, hotel occupancy was sustained in 2021 by domestic tourism, thanks to holidays sponsored by the Cypriot government. 
Project activities fell into three main categories: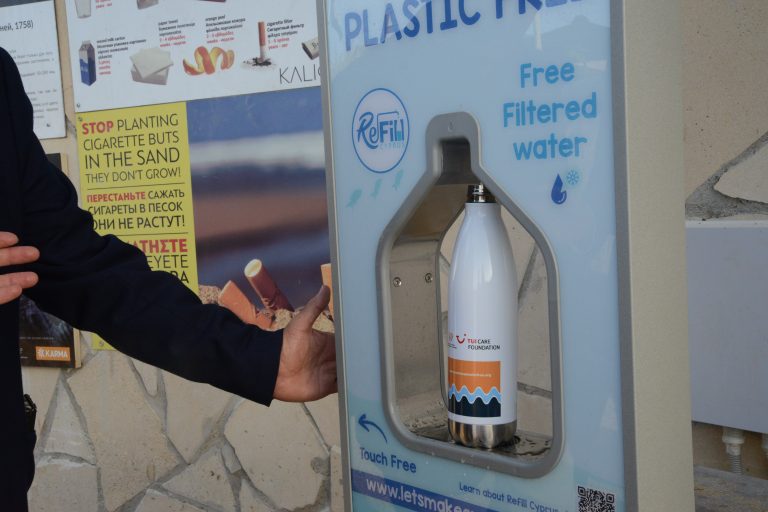 Raising awareness and encouraging behaviour change
A leaflet to raise awareness of the problem of plastic pollution was sent to 20,000 local residents

Signage, information boards and a large billboard at a busy road intersection to raise visibility of the project

Beach and underwater cleans

A project animation in Greek and English – aimed at residents, school children and tourists alike. This has been shown at events as well as in hotel lobbies and guestrooms, and will also now be shown in both of Cyprus' international airports

Launch of two plastic free beaches with smoking areas with collection boxes for cigarette butts as well as refill stations providing free cold, filtered water to avoid the need for visitors to the beach to use disposable plastic bottles. We estimate that in the first nine months of use, the water station saved around 4,400 plastic bottles

Schools programme

Embedding more sustainable practices within the tourism sector
We signed up 45 hotels, 44 restaurants and 11 other partners (including local schools, the Association of Cyprus Travel Agents and the Cyprus Bartenders Association

 

R

esources, guidelines and toolkit for plastic reduction were shared with hotels

Webinars and online workshops tailored to different sectors

100 plaques were also provided to restaurants and bars, with QR codes linking to information about the project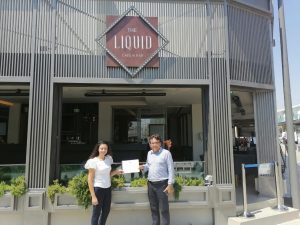 Building momentum and celebrating success
 

Project website (

sandseaplasticfree.org

) including news, events and resources

 

Social media pages (Facebook and Instagram), regularly updated 

Regular project newsletters sent to stakeholders 

Consistent coverage in local and national media and in some international outlets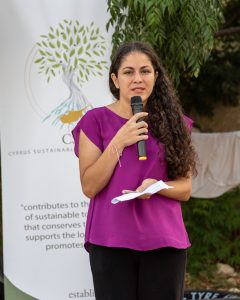 Reduced volumes of single-use plastic procured and used by tourism businesses
Between 2019 and 2021, the hotels and restaurants involved in the project have made reductions in relation to specific single use plastic items as follows:
| | |
| --- | --- |
| Plastic straws  | -98.00%  |
| Plastic cups  | -60.95%  |
| Plastic water bottles  | -33.60%  |
| Plastic drink stirrers  | -92.18%  |
| Single portion plastic packaging  | -36.82%  |
| Bin liners in bathrooms and bedrooms  | -27.86%  |
| Plastic drink coasters  | -81.16%  |
| Plastic bags  | -43.40%  |
| Plastic take-away boxes  | -77.18%  |
| Plastic cutlery  | -71.10%  |
| Single-use garden plastic waste bags  | -58.45%  |
| Single-use plastic plates  | -66.64%  |
| Plastic bowls  | -48.70%  |
| Cocktail decorations  | -96.02%  |
| Cleaning products (small bottles)  | -18.77%  |
| Plastic clothes hangers  | -48.13%  |
| Laundry bags in room  | -42.95%  |
| Plastic Pens  | -38.32%  |
| Shower caps  | -22.85%  |
| Plastic packaging e.g. around spa items such as slippers/towels  | -32.73%  |
| Plastic ice cream spoons  | -84.54%  |
| Plastic face masks  | -1.39%  |
| Hygiene ribbons around toilet  | -14.81%  |
| Plastic toothbrush  | -28.39%  |
| Plastic key cards  | -5.76%  |
A few items increased in use – presumably as a result of precautions / regulations relating to COVID-19: namely single snacks wrapped in plastic (19.23%); individual plastic condiment sachets (22.07%) and plastic gloves (30.3%).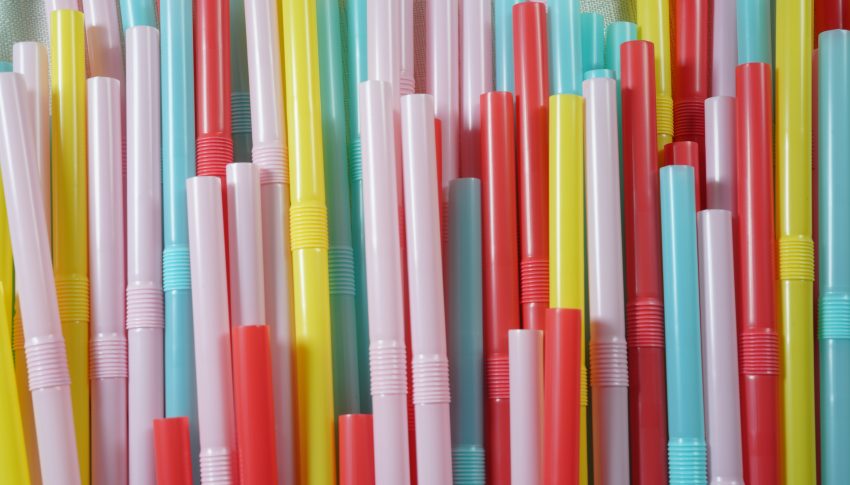 Positive changes in practice to reduce single-use plastics waste 
96% of signed-up businesses have made at least one positive change or reduction in the period 2019-2021 and many have made multiple changes and reductions. More than 300 people in key positions (all over the island) were reached and most of them started implementing our suggestions for the reduction of single use plastic items. The project's toolkits have also been well used.
Raising awareness among tourists and locals
We estimate that at least 500,000 residents and tourists have been reached through the variety of project activities implemented, including the awareness-raising leaflet, information and publicity events, billboard, public signage, art installations, plastic free beaches, photo exhibition touring the island and media activities. Showing of the project animation in the two international airports in Cyprus will extend this reach significantly.  
Educational programme reaches more than a third of the school population
Schools presentations, including showing the animation, have now reached 2186 students, exceeding the project target. The Ministry of Education has now included the project animation on its website, making it available to all schools in Cyprus to use themselves. 
Core stakeholders have been key to the success of the project, and we are sure they will continue to champion it as it goes into the next phase. We are very grateful to the Deputy Ministry of Tourism; the Deputy Ministry of Shipping; the Ministry of Education; the Department of the Environment; the Department of Fisheries and Marine Research; the Department of Forestry; the UK High Commissioner to Cyprus; the mayors of the municipalities of Paralimni, Ayia Napa, Deryneia and Sotira; high schools and colleges; tourism –related organisations such as PASYXE, PASYDIXE, ACTA, TEBEA, ETAP, the Cyprus Housekeepers Association, the Cyprus Bar Tenders Association, Vassiliko Cement Works, Chris Yianni Foundation, Kapparis Waterfun Kalifi, Karma Developers as well as numerous businesses and others.
Case Studies - tourism businesses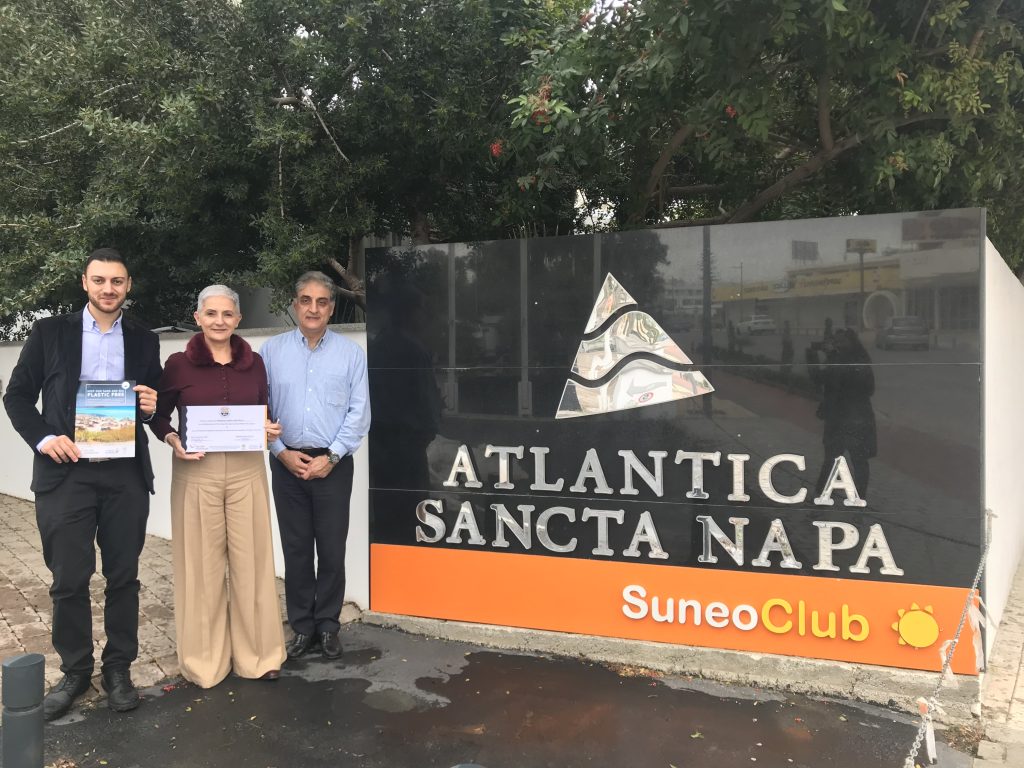 Here are examples of what two participating businesses have achieved through the project: 
Kalifi Bar has…

Removed all single use plastics items and replaced with eco-friendly products

Begun to sell flasks for water, so customers can buy these flasks and use them at the fillable water station based on the nearest beach

Made a commitment to using no plastics, which is included in writing on its menus, stating that it is committed to being the first plastic-free restaurant

Supported the creation of the second Plastic Free Beach next to the restaurant "At the beginning, it was difficult to think that we would not have single-use plastics such as water bottles, etc. But, slowly slowly, with the help of the initiative, and with the will of our staff and us as managers, I think we quickly realised that it isn't actually that hard. But we're only at the beginning of the goal we're trying to achieve" Chris Karas, Kalifi Beach Bar
Atlantica Sancta Napa hotel
The aim of the hotel's management is to be a plastic free hotel

Dispensers are provided for toiletries;

Upon arrival reusable bottles for water are offered free to all children and offered for sale to all adults

Drinks are served without straws, with paper straws provided only on request

Glass bottles are used for water

Trolleys are used for garden waste