On 24th February, the MedBlue Project and 'Keep our Sand and Sea Plastic Free' co-organised an event to bring the tourism sector together in the name of cutting pointless plastic. 
Opportunities and Challenges in the Tourism Industry
Held at the Paralimni Municipality Hall, the Mayor of Paralimni and a representative from the Environment Department welcomed guests to the event.
The presentations showcased projects and good practice from around the Mediterranean, demonstrating how to reduce plastic use in the touristic sector.
This was followed by a products exhibition, helping show off some alternatives to plastic.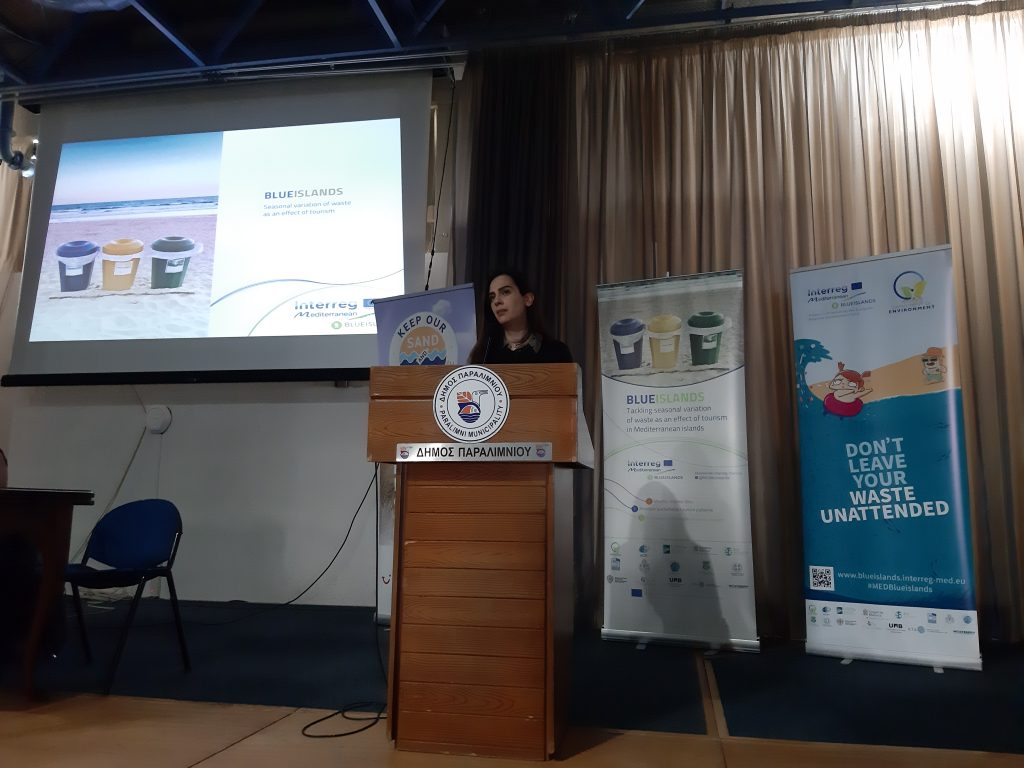 The local workshop was held as part of the implementation of the European project "Interreg Med BlueIslands" in which the Lead Partner is the Department of the Environment. It was cohosted by 'Keep Our Sand and Sea Plastic Free'.