Competition deadline extended by 2 weeks to 24/10/2020!
Help us work together to stop plastic pollution from harming our coastline
Make your trip to the beach complete with a one night stay in a four or five star hotel, and breakfast the next day.
To enter: please comment on the relevant competition 
Facebook 
post* with your number one tip for reducing plastic while on holiday.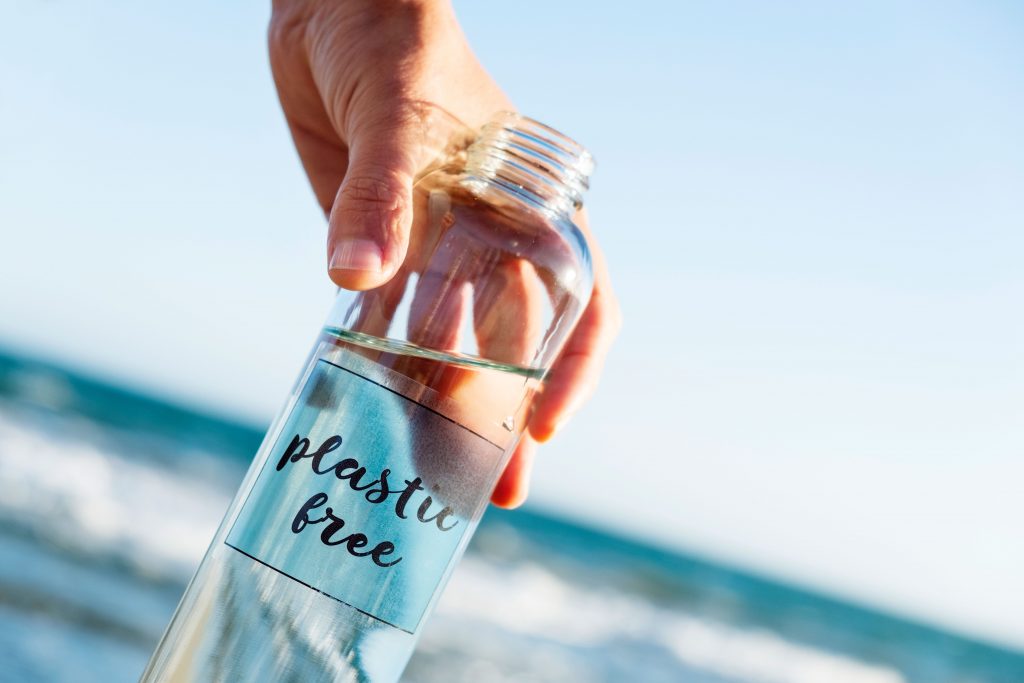 A winner, chosen at random, will enjoy a stay for two people on a bed and breakfast basis at a 4 or 5 star hotel in Ayia Napa or Protaras.
We have loved your ideas so much that we have decided to extend the deadline by another 2 weeks! The new deadline for entries is 24/10/20.
*Comments on either of the two Facebook posts about this competition will be valid as prize draw entries. Each user will only be counted once.

The contest begins on 18/09/2020 and the closing date for entries is by 5 pm CEST on 24/10/2020
The competition is being administered by the Keep Our Sand and Sea Plastic Free campaign, which is a project managed by registered charity the Travel Foundation, ('the Promoter') funded by TUI Care Foundation and in partnership with Cyprus Sustainable Tourism Initiative. 
The winner will be determined by counting up the entries and using a random number generator to select one.
Comments must be written in Greek or English.
By posting any content in the comments, you agree that Keep Our Sand and Sea Plastic Free can quote, publish or reuse this content as part of its campaign publicity worldwide, and you relinquish copyright of any content to the Promoter.
The competition is void where prohibited.
This contest is not endorsed, sponsored or administered by Facebook, nor is Facebook associated with the contest. Additionally, Facebook is released from any responsibility to entrants or participants.
Entry/claim instructions are deemed to form part of the terms and conditions and by participating all entrants will be deemed to have accepted and be bound by the terms and conditions.
Promotion is open to residents of Cyprus aged 18 and over at the time of entry, excluding employees of the organisations above which are associated with the promotion and their immediate families. Failure to comply with any part of this clause will disqualify the respective entry from the promotion.
No purchase necessary. Internet access required and entrants must have an active Facebook account. If you do not have an account, you will need to create one in order to participate – you will require an active email address in order to do this.
Entries will be subject to Facebook's terms of use as relevant, which are available, online at https://www.facebook.com/legal/terms
Only one entry per account will be accepted, regardless of the number of comments made, which must be submitted from only a Facebook account. Anyone trying to circumvent this rule by using alternative details including but not limited to creating multiple Facebook accounts will be disqualified from this promotion. Entries (bulk or otherwise) made from trade, consumer groups or third parties will not be accepted.
Obscene or inappropriate entries will not be accepted. Entrants are solely responsible for the information they provide and views they express on their Facebook account.
The Promoter reserves the right to reject any entries for any reason at their sole discretion.
The Promoter will not be liable for any failure of receipt of entries. The Promoter takes no responsibility for any entries, which are lost, delayed, illegible, corrupted, damaged, incomplete, or otherwise invalid.
In the event of unforeseen circumstances beyond the Promoter's reasonable control, the Promoter reserves the right to modify or suspend the promotion or these terms and conditions, either in whole or in part, with or without notice but will always endeavour to minimize the effect to participants in order to avoid undue disappointment.
The Promoter's decision is final. No correspondence will be entered into.
Numerous factors outside the control of the Promoter may interfere with the operation of Facebook. The Promoter does not therefore guarantee continuous, uninterrupted, or secure access to the websites.
The Promoter and its associated agencies and companies will not be liable for any loss (including, without limitation, indirect, special or consequential loss or loss of profits), expense or damage which is suffered or sustained (whether or not arising from any person's negligence) in connection with this promotion or accepting or using the prize/gift, except for any liability which cannot be excluded or limited by law (including personal injury, death and fraud).
The Promoter will only use the personal details supplied for the administration of the promotion and for no other purpose unless we have your consent.
THE PRIZE
There is a total of 1 prize to be won. There will be 1 winner chosen within seven days of the closing date.
The prize is a voucher for a one-night stay for two persons in one room on a bed and breakfast basis. The voucher is valid from 1st November 2020 till 15th of April 2021 – except Christmas & New Year's Holidays (subject to availability at the time of confirmation) It is recommended to book early to obtain your preferred dates.
Please note that any images used in this promotion are for illustration only. The hotel, which will be specified on issuing the voucher to the winner, will be a four or five star hotel in Ayia Napa or Protaras. The decision of the promoter regarding the hotel is final, and may be affected by closures due to the pandemic.
The winner will be notified of their selection via a public comment on the post within seven days of the prize draw closing date of 24/10/2020 and asked to respond via direct message for verification and claim details. If a winner cannot be contacted or does not confirm acceptance of their prize within seven days of notification, the Promoter reserves the right to withdraw the prize from the original winner who will have their prize forfeited and pick a replacement winner drawn at the same time as the original.
The winner may be asked to confirm their name and email address to claim the prize.
The Promoter reserves the right to refuse to award a prize or withdraw prize entitlement and disqualify the participant where there are reasonable grounds to believe there has been a breach of these terms and conditions or any instructions forming part of this promotions entry requirements or otherwise where a participant has gained unfair advantage in participating in the promotion or won using fraudulent means.
The prize is non-negotiable, non-transferable, and non-refundable. No cash alternative is available. Where a prize becomes unavailable for any reason, the Promoter reserves the right to substitute that prize for a prize of equal or higher value.