Yesterday's event, held at Ayia Napa's Thalassa museum and moderated by CyBC's environmental journalist Theodoulos Koullapi, brought together over 100 dignitaries from national government, municipalities, hotels, other tourism businesses and community organisations to galvanise support for action.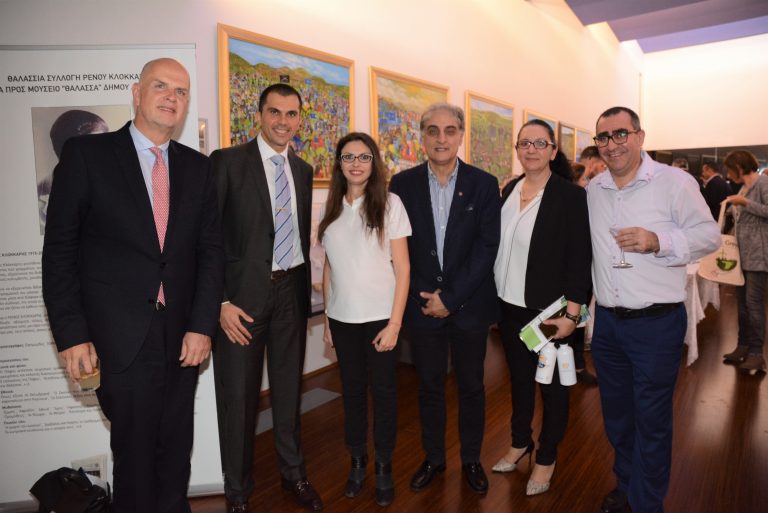 In fact, the project has already inspired activities, such as beach cleans by the Scuba Diving Support Center and Project Aware. The litter collected from those clean-ups was then used to fill a whale sculpture, crafted by students from Paralimni Lyceum, which was on display at the launch event.
For tourism businesses there was also an exhibition of suppliers offering alternatives to plastic – such as bottles, bags and straws made from corn starch which is 100% compostable.
Over the next two years, the project will focus its activities within the municipalities of Ayia Napa, Paralimni, Sotira and Deryneia, and the villages of the Famagusta area with the aim of inspiring the whole island – and other nations – to quit single-use plastics and take actions to address the global "plastic emergency".
It is estimated that 8 million metric tons of plastic leaks out of the global economy and into the oceans each year and, if nothing is done, by 2050 there will be more plastic in the sea than fish. The Mediterranean Sea has some of the highest levels of plastic pollution, which increases by 40% in the summer high season.
Why should I get involved?
There are so many reasons to involve your hotel, bar, restaurant or other tourism business in this initiative.
Protect the beautiful coastal environment
Get ahead of upcoming EU regulation
Save money
Meet customer expectations
Raise your profile
The goal is to move resorts in the Famagusta areas towards becoming plastic-free, cutting  out unnecessary single-use items to protect the environment.