KEEP OUR SAND AND SEA PLASTIC FREE is a project that began with the tourism industry coming together to spearhead a move towards plastic-free resorts. Unfortunately almost no other sector has been hit so hard by Covid-19, and the recovery brings many challenges.
Although the focus has to be on ensuring the safety of visitors, we also need to ensure that one crisis does not accelerate another. The pandemic has been a setback in the move towards eradicating single-use plastics, but we can still find ways of using alternatives safely, disinfecting and reusing items, recycling and disposing of items responsibly.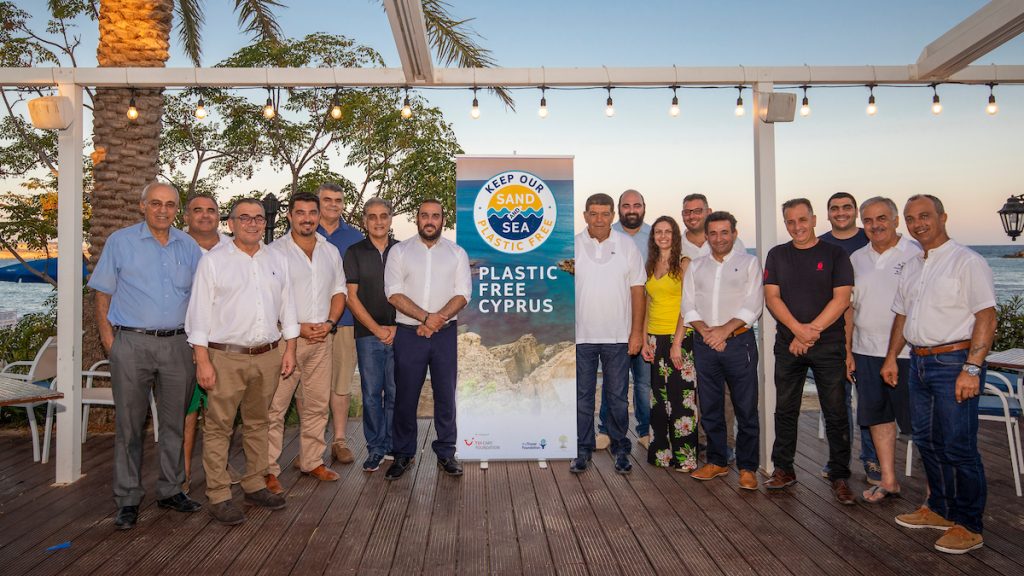 In March, it was heartening to see so many hotels sign up to the project, and we will continue to bring the sector together, sharing good practice and advice on how to make a green recovery. Read more about what businesses can do.
Recycling in the heart of Ayia Napa
As the campaign gets back underway, a wire sculpture of a whale will appear in the town centre on Friday 24th July to raise awareness of plastic pollution and encourage recycling.
The sculpture, created by students of Paralimni Lyceum is entitled "EVDOKIA".
The Mayor of Ayia Napa will host a celebration from 6pm-8pm, with traditional music, food and cocktails. Scuba divers will undertake sea cleaning.
All are welcome to come along and discover more about issues of plastic pollution and what can be done locally to keep the coast clean.