The resources GTPI have gathered include:
Guidelines for tourism businesses and destinations;
Guidelines that can be applied by tourism businesses and destinations;
Policy Recommendations to address plastics in tourism;
Broader reports with references to the tourism sector;
Reports on circular strategies to address plastic pollution;
Reports including plastic waste management insights;
Reports with information on plastic types and hotspots, and;
Reports on plastics legislation and regulations.
Events and webinars on implementing the GTPI and addressing plastic pollution in tourism sector (available here)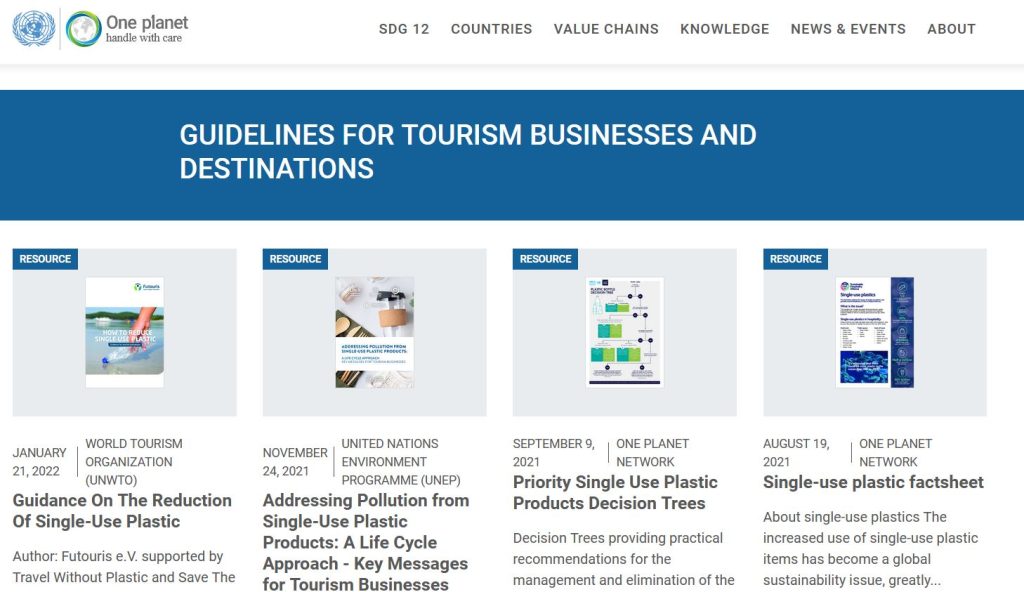 Don't forget…
The EU Directive on Single Use Plastics is now in force, meaning that businesses need to cut unnecessary plastic waste in their operations, or find alternatives.
The 10 items being addressed by the Directive are
Cotton bud sticks
Cutlery, plates, straws and stirrers
Balloons and sticks for balloons
Food containers
Cups for beverages
Beverage containers
Cigarette butts
Plastic bags
Packets and wrappers
Wet wipes and sanitary items
Don't forget…
If you have not already done so, please sign up to Keep Our Sand and Sea Plastic Free.