We are delighted to announce the creation of the first plastic-free beach in Cyprus. Ayia Triada in Paralimni is the first beach in Cyprus that encourages and facilitates the avoidance of single-use plastic.
The new beach facilities were launched on 4th August 2021 at an event attended by more than 60 people, along with Deputy Minister of Tourism Mr. Savvas Perdios and the Mayor of Paralimni Mr. Theodoros Pyrillis.
How is it 'plastic free'?
The idea is that the beach is set up to enable users to avoid pointless single-use plastic, with the following additions:
Free, convenient refill station for cold, filtered water
A turtle artwork 'CALYPSO' created from plastic waste found during beach cleans, to raise awareness
A smoking area encouraging users to dispose responsibly of cigarette butts, which are the most commonly found piece of beach litter worldwide
New signage with suggestions for ways to go plastic-free
It is hoped these changes will encourage tourists to get on board and choose alternatives to single-use plastic.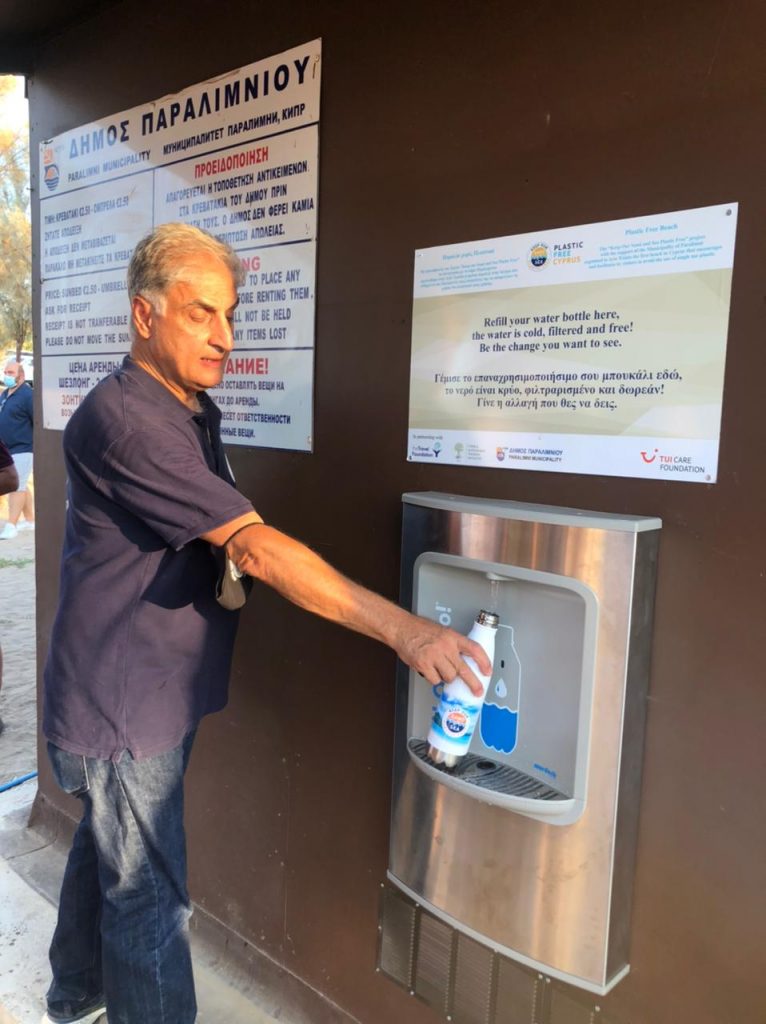 'CALYPSO' highlights plastic pollution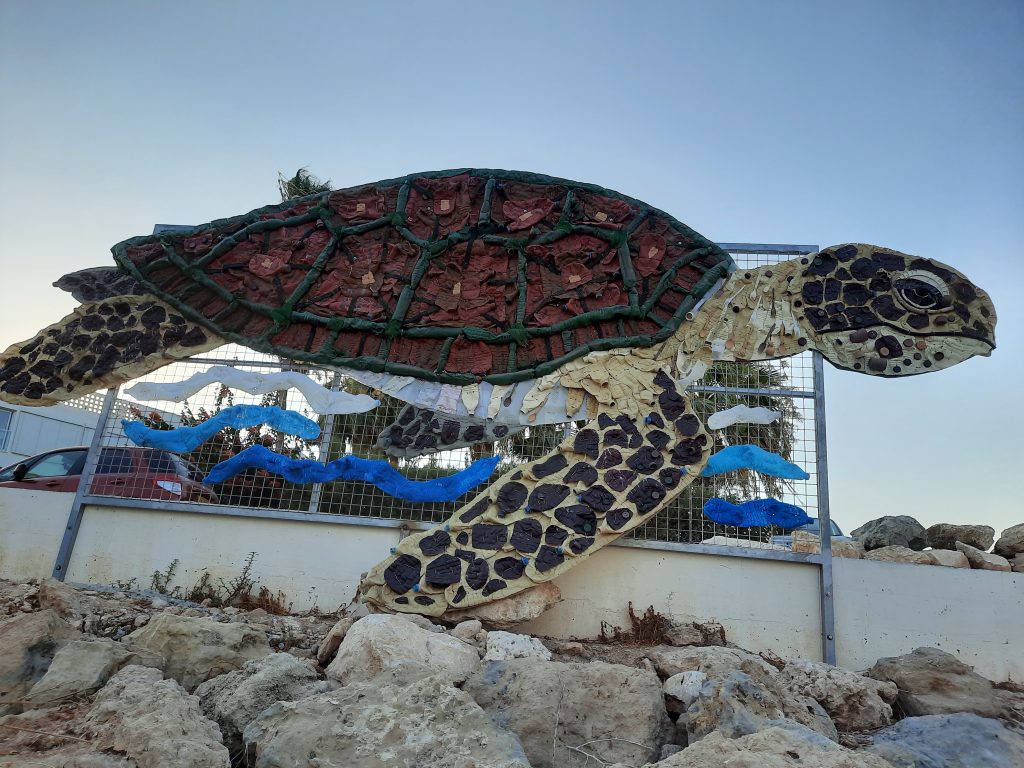 The plastic waste used to create 'CALYPSO' was collected during beach and sea clean-up campaigns which were part of 'Keep Our Sand and Sea Plastic Free' and undertaken with the cooperation of organised groups, local authorities and businesses.
The sea clean-ups were carried out as part of GPM-HENKEL and Dixan's initiative "Clean In Depth" environmental campaign, where divers collected waste from the sea floor to the surface.
'CALYPSO' was inspired and created by the artist Vangelis Evangelou, who used the plastic waste to stress the longevity of plastic as a material, since plastic can remain in the environment for hundreds of years.
"Tonight the sea turtle named "CALYPSO" created from plastic waste, collected from clean up campaigns of the beach and seabed, was placed on the beach of Agia Triada in Paralimni, and aims to eliminate single use plastics in the coastal areas of the free Famagusta district."
More than 60 people attended the launch event and the reception at Paragka Café-Restaurant, where Cypriot delicacies were served without using plastic, reinforcing the objectives of the project. The project's animated video "Keep our Sand and Sea Plastic Free" was shown, as well as artwork created by students who took part in the project's educational activities.
If you are in the area, why not stop by Ayia Triada and see what a plastic-free beach is like? We are hoping it will be the first of many.