The 'Keep Our Sand and Sea Plastic Free' project joined forces this week with plastic reduction experts Travel Without Plastic to hold a webinar designed for hoteliers in Ayia Napa, Protaras and the wider Famagusta region.
Over fifty hotels and local businesses attended the webinar, plus key stakeholders including:
Veronika Blach, Head of Environmental Programmes from TUI CARE FOUNDATION
Elina Chriostofidou, Deputy Ministry of Tourism Inspector Officer
Kyriakos Shiakallis, Commissioner of the Environment Officer
Yianna Orafanidou, University of Nicosia Senior Lecturer
Doros Takkas, Cyprus Hotel Association (PASYXE)
Polis Kallios, Hotel Managers Association (PASYDIXE)
Christos Angelides, PASYDIXE Hotel Managers Association
The webinar provided practical tips and best practice examples to help hoteliers and others reduce consumption of single-use plastics, whilst ensuring compliance with COVID-19 health and safety protocols.
Download the presentation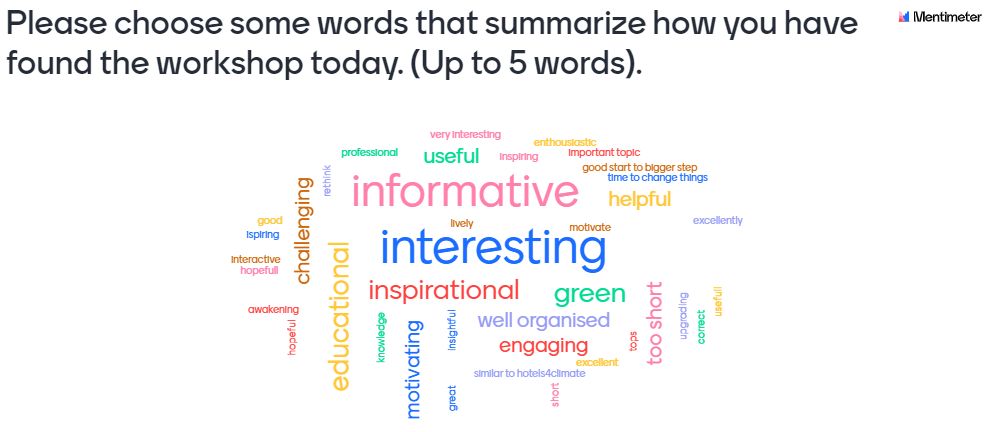 As well as superb attendance, participants found the webinar practical and informative.
Jo Hendrickx from Travel Without Plastic said:
"Hotels that achieve disposable plastic reduction have a lot in common, perhaps most importantly their clear vision of what they want to achieve. "
Nikos Kleftis, Manager of Louis Althea Beach Hotel said:
"The webinar was very constructive and offered us practical examples that we can implement in each hotel to reduce the consumption of single use plastics. It is now up to us to rethink our choices and react."